Home Learning
We recognise that some of our families are in self-isolation - we're working on building our learning from home pages.
We will send updates via our School Jotter app and post them on the Newsletters page.
See how to get in touch with your child's teacher if the school is closed at the bottom of this page.
If you have any safeguarding concerns, questions or queries whilst in self-isolation or in the event of school closure, we are still here to support you. Please contact our safeguarding officers by email or phone. See also further information on our Safeguarding page.
We've listed other free-access websites, apps and others where our children have got log ins on this page.
The Beacon C of E Primary School are not responsible for any information on other websites. Please consider and check carefully before downloading or using these.
Collective Worship
Every day we will post a new idea you could use to think through as a family.
Reading
Miss McDonald has put together advice for families with children in Reception, 1M and some children in 2P. If your child uses our learn to read reading scheme books, you can still access some as e-books.
Over 3000 e-books are available on this website for free.
Oxford Owl have a number of reading books available as e-books via their website. We have set up log-ins for classes RC and 1M so you can continue to support you child in using the books they bring home from school. You will need the password and user name we have emailed to you.
Please read this information about how to log in and find books that are appropriate for your child... and continue to enjoy reading together!
We have compiled a list of book-related apps available to download to support children aged approximately 5 to 7 years old.
Babcock LDP are our key provider of advice and support in Devon, they have produced this list of literacy and book related websites and apps.
Oxford Owl, a producer of reading materials we use, have produced this list of resources and ideas.
This website has information to help you to support your child's comprehension skills.
Music Curriculum at home
You should all have received your login details via email so that children can log in and use Charanga Music from home. Thank you Mrs Nelmes for arranging this for us!
Easter Bonnet Parade Sadly we will not be having our usual Easter Bonnet Parade in Church this year, but we would love to see pictures of your Easter Bonnets if you can't be in school to show us!
If you make an Easter Garden, send us a photo!
Hedgehogs
If you're interested in hedgehogs and want to see some photos, watch videos of the ones in Miss Butcher's hedgehog box, or try out some hedgehog craft ideas, have a look at our hedgehog page here. There is also an appeal for any photos of any hedgehog paintings or crafts that you might make so that we can show everyone else.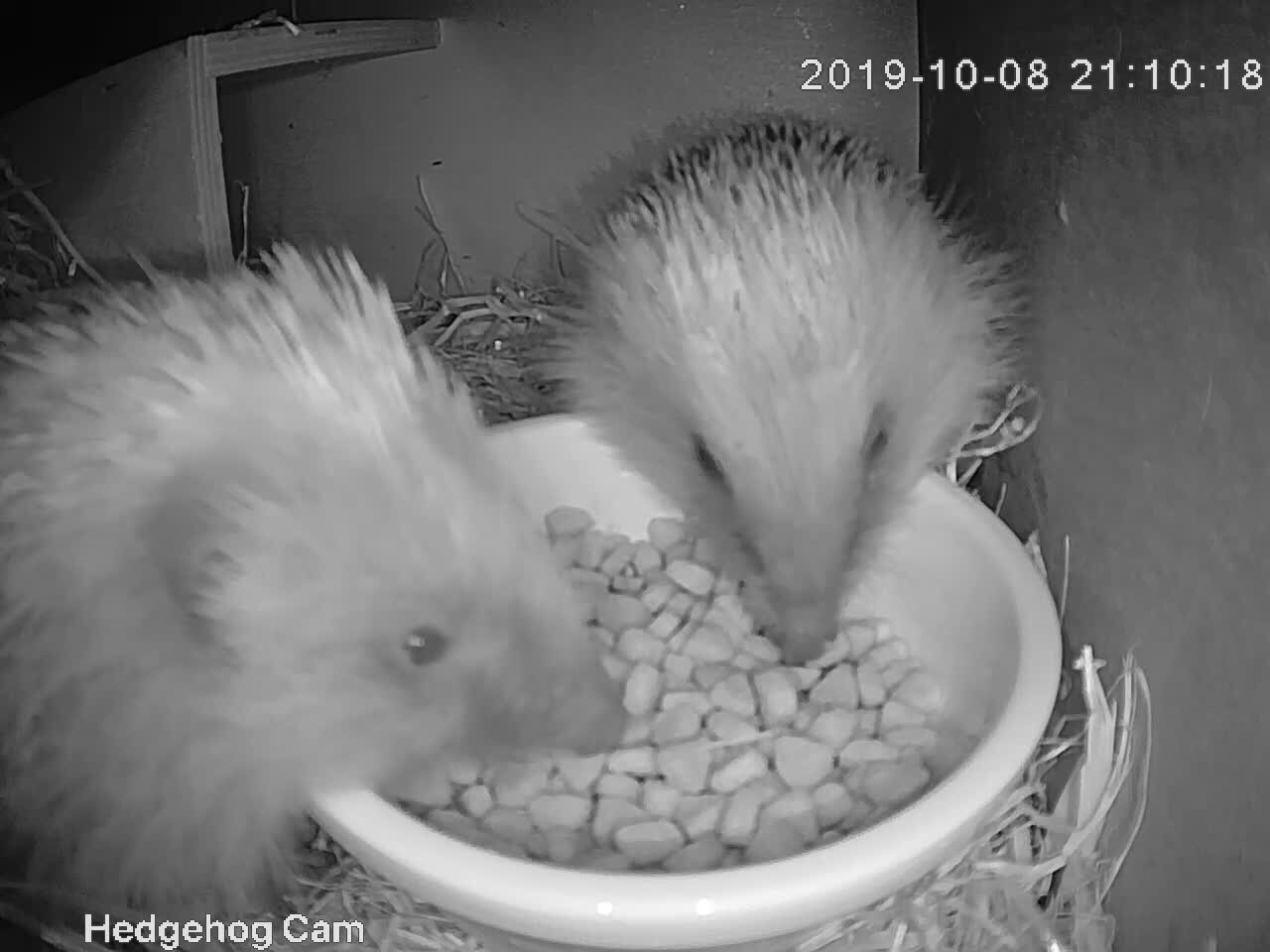 Dance
Mrs Murray has created a dance workshop video for us which is available on her website. You will need a username and password which is being shared with families by email.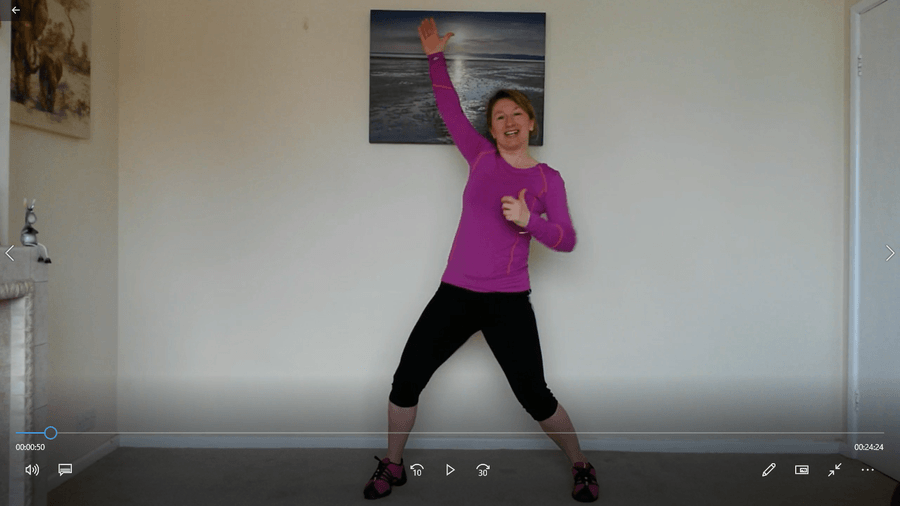 Get Growing!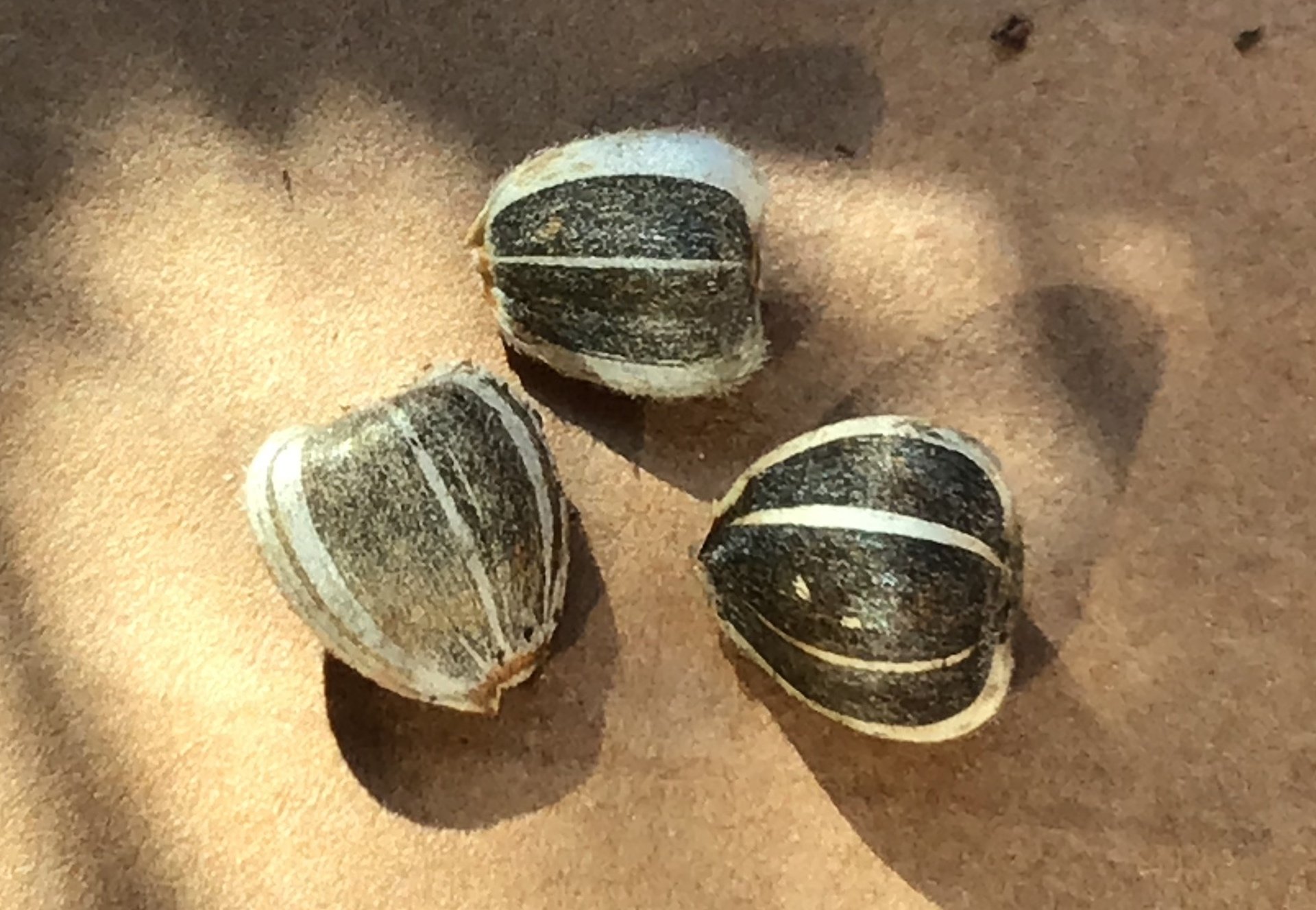 Now's the perfect time to start planting flowers and vegetables for the summer. On this video below you can see how to plant sunflowers, but you could use the same method with any seeds. (Miss Butcher used some seeds from her bird-feeder as she can't get to the shops.)
Contacting your child's class teacher whilst your child is learning from home
These email addresses will be monitored by class teachers in the event of the school being closed during term time. At all other times, please use the main admin@beacon-ce-primary.devon.sch.uk as usual.
If the teacher is unwell and unable to respond, we will put an 'out of office' reply and we ask you to then email the admin address as usual and Mrs Billington will get back to you.
Please do send us e-copies of work your child is proud of, photos of art or craft work and good news stories - we'd love to share some of them with our community. Help us to give others in our community something to smile at!
Reception: reception@beacon-ce-primary.devon.sch.uk
Year 1: yr1@beacon-ce-primary.devon.sch.uk
Year 2: yr2@beacon-ce-primary.devon.sch.uk
Year 3: yr3@beacon-ce-primary.devon.sch.uk
Year 4: yr4@beacon-ce-primary.devon.sch.uk
Year 5: yr5@beacon-ce-primary.devon.sch.uk
Year 6: yr6@beacon-ce-primary.devon.sch.uk
Stay safe online
Remember to stay safe online at all times. Please supervise your children's use of the internet. You can find a number of websites with advice and support for parents here.
This video is aimed a EYFS and KS1 children to support their understanding of online safety.
Phonics
We use Letters and Sounds in school to support our phonic learning. The Letters and Sounds website has a number of resources to support learning.
You can listen to how to pronounce all the sounds here.
Enjoying Stories together
Advice about keeping story time fun can be found here.
Oliver Jeffers is reading his stories live...
6pm daily and available for the following 24 hours.
You can view them on his website.
Keeping active in isolation
A daily PE session is available here. It's broadcast between 9 and 9.30am every day - a good way to start your day, and it'll help with creating a routine to your day.
Mrs Lynn's yoga club recommend you have a look at this site.
PE
Mr Troman and Mr Murren have put together these packs for us - lots of ideas included! Have fun, and send us photos of what you have been up to!
Primary Sport Home Learning Pack: KS1
Primary Sport Home Learning Pack: KS2
PE Resources:
The Body Coach – Kids Workouts – Great for all ages but aimed primarily at Key Stage 1

Cosmic Kids Yoga Yoga, mindfulness and relaxation designed specially for kids aged 3+. There is also an app that can be downloaded – they've just announced a 14 day free trial but you do have to cancel before the trial is up to ensure you don't get charged.

Go Noodle Families - GoNoodle® engages 14 million kids every month with movement and mindfulness videos created by child development experts. Available for free at school, home, and everywhere kids are!

BBC Super Movers Fun curriculum linked resources to get your class moving while they learn

Just Dance Gather your family and Just Dance like nobody's watching with Just Dance® 2020!

Change 4 Life - 10 Minute Shake Up games Change4Life and Disney have teamed up again to bring you new Shake Up games inspired by Disney and Pixar's Toy Story 4 and Incredibles 2, and Disney's The Lion King and Frozen. These 10-minute bursts of fun will really get your kids moving and count towards the 60 active minutes they need every day!

Change 4 Life - Indoor activities for kids Easy ways for kids to keep active

Change 4 Life – Train Like a Jedi Through this fun Train Like A Jedi video, Olympic gold medalist Jade Jones will guide you through 12 special moves which will help you master the ways of the Jedi. Be strong, healthy and prepared for when the Resistance might need you.
Draw a hedgehog
Learn how to draw a hedgehog by following the simple steps shown here!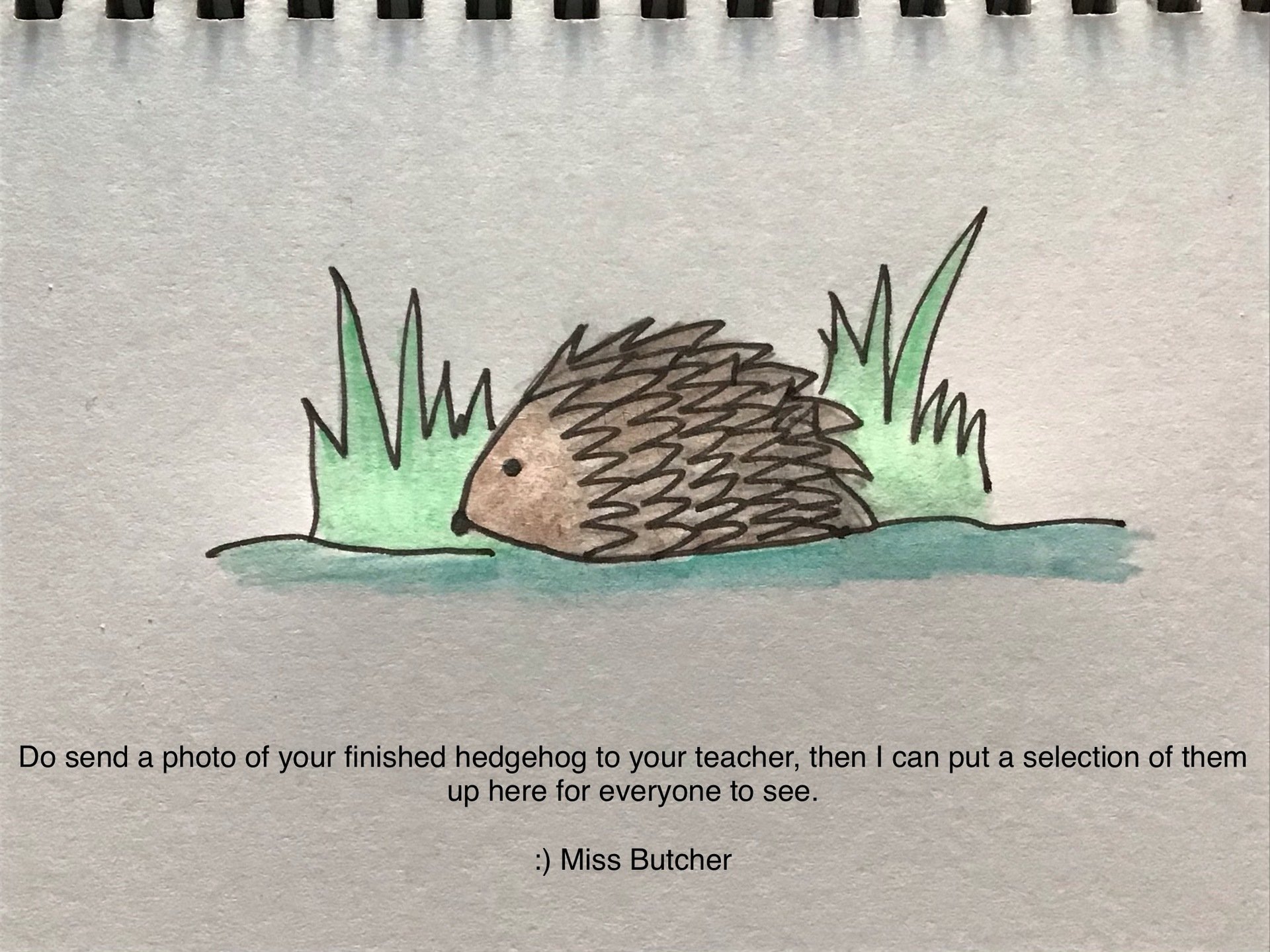 'Big Life Journal' Resources These are some growth mindset activities from 'The Big Life Journal' for you to enjoy! Happy learning from Mrs Hughes.
| Name | |
| --- | --- |
| 10 Ways To Make Growth Mindset Fun for Children UK - Big Life Journal.pdf | Download |
| 45 Growth Mindset Mantras UK- Big Life Journal.pdf | Download |
| 5 day self-love challenge.pdf | Download |
| My Morning Routine - Big Life Journal.pdf | Download |
| positive mirror messages.pdf | Download |
| Stay-At-Home Care Package A4 - Big Life Journal (1).pdf | Download |
Showing 1-6 of 6