Year 6 Home Learning Gallery 23rd March and 14th April
Here is a selection of the wonderful work that Year 6 have been creating as part of their home learning. If you have anything that you are particularly proud of, please email me and I will upload it to our learning gallery.
These are a few images of Year 6 enjoying their first week of home learning!
Here is some of Rosie's mathematical reasoning...
Here is Emily's picture of Roald Dahl's Esio Trot.
Bartoz has been researching the race to the pole. Read his Powerpoint about this dramatic journey here.
Izzy has created a poster encouraging Martians to visit Earth for their holidays!
Here is a set of three planets that Rosie has designed.
Here is Chloe's image for a pure and fresh world.
Here is an advert Rosie has made encouraging Martians to visit Planet Earth on their holidays!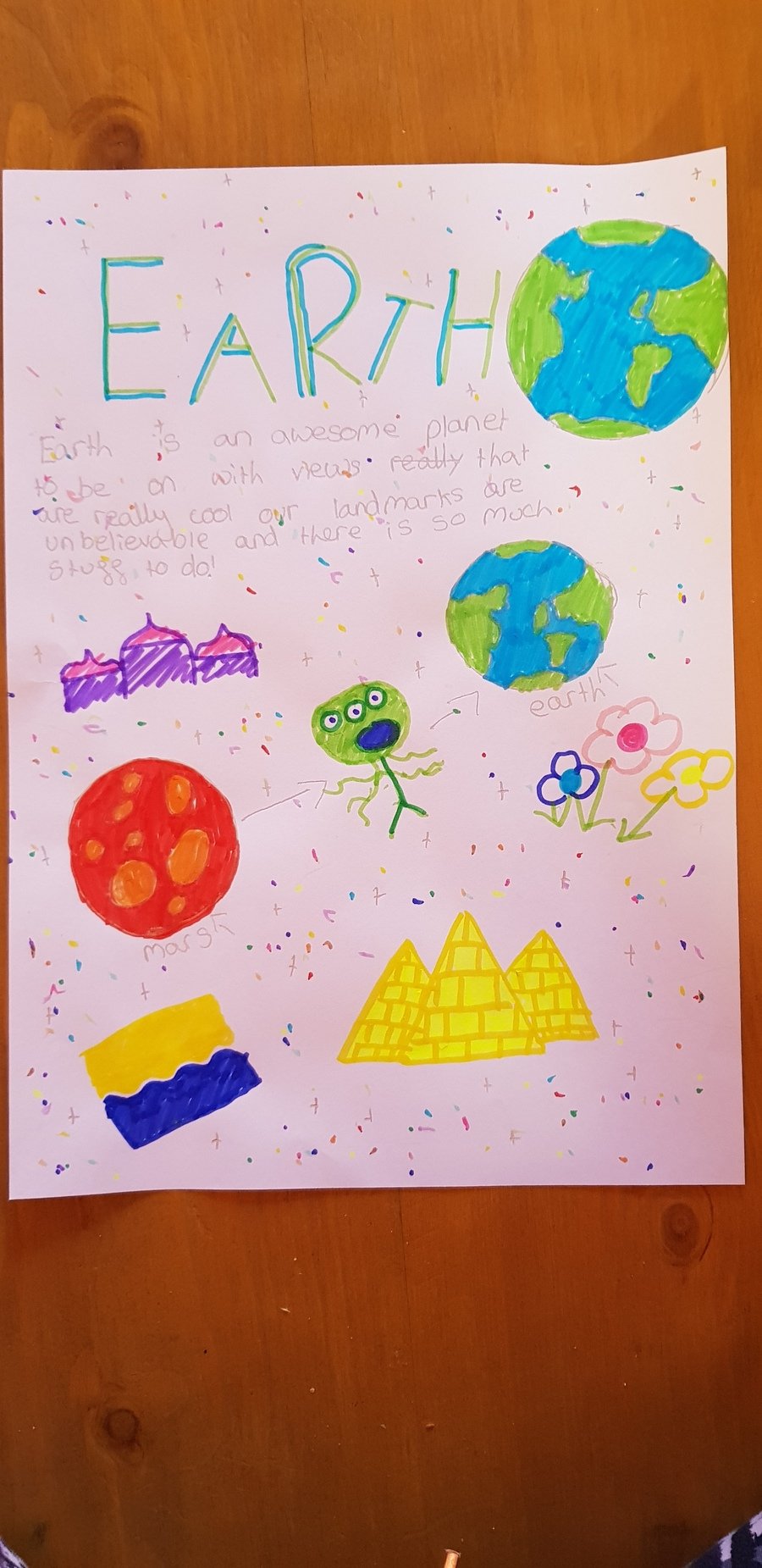 Here is a very impressive model planet!
Jenson has been designing his own planet and this is what he has created to share with us.