Week Beginning 01.06.20
HOME LEARNING HEALTH WARNING!
Times are hard for everyone, the most important thing is to look after your own mental health and help your family to do the same.
We will post enough work so your children can find tasks they'll enjoy - but we aren't expecting families to be doing all of it! Do what's right for you and your circumstances.
In terms of learning, the priority is to keep reading and number tasks going whenever you can, these things will make it easier to return to learning once school re-opens.
You should all feel really proud of the learning that you are achieving at home. Well done! Please continue to email it to:
Mr Chalkley at yr5@beacon-ce-primary.devon.sch.uk Mr Johnson at yr6@beacon-ce-primary.devon.sch.uk
Monday
Tuesday
Wednesday
Thursday

Friday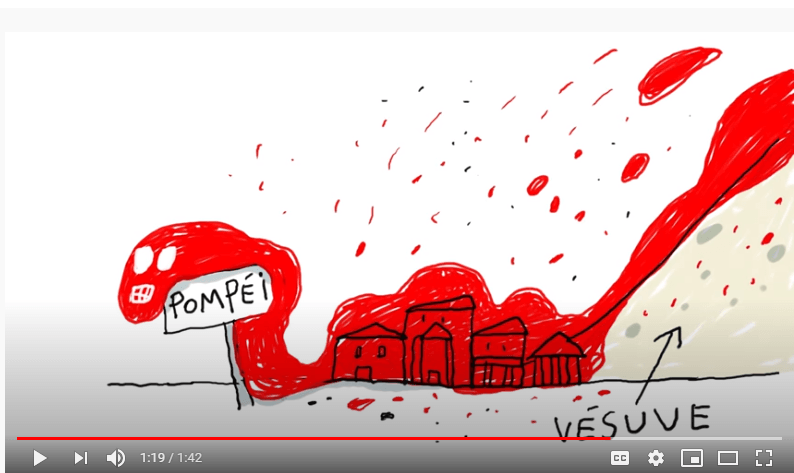 There's a cartoon in French that explains about volcanoes and Pompeii here. You'll recognise lots of the words because they're the same, or almost the same in English. The French word for volcano is 'volcan.'
(This is on YouTube, so you might want to ask permission to watch it first. Wait for the first three seconds of the advert to pass, then click on 'skip ad' to see the interesting bit.)
French
For the next few weeks we're going to be learning how to talk about animals in French. There are 10 different animals on the sheet here for you to learn, but before you look at the pictures below, watch the video on https://www.bonjourdefrance.com/exercices/contenu/vocabulaire-les-animaux-en-francais.html and see how many you can remember. (You'll need to scroll down a little to see the video.)
In the quiz, they'll ask you 'où est…' which means 'where is…'
If you'd prefer the sheet as a PDF file, click on the picture below.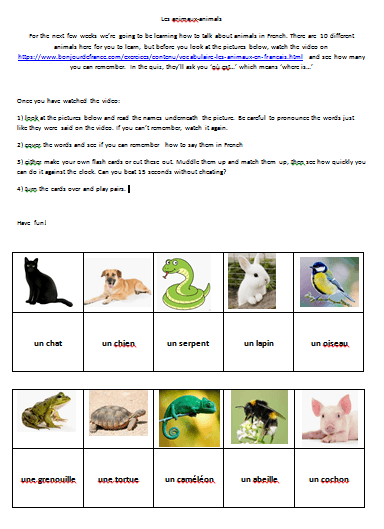 Computing
Last time we learned about Codebreaking. This time we're going to learn about 'abstraction.' This is where you simplify things, listening or looking only at the important information and not worrying too much about the detail.
When you make notes you can't write down every single word. you have to listen for the important bits and write those down. This is the same skill. See if you can help Ranger Jack save his zoo by using abstraction.