Children's Mobility Visit to Slovenia, 27th March to 1st April 2022
This is the first of the visits with children which was postponed by the COVID Pandemic. Children from each country meet for the week in Planina pri Sevnici, Slovenia and undertook a range of activities and cultural visits together.
The group of 6 children from our Year 6 were excited to take two flights and travel in 4 countries in one day! Setting off from Bristol, they transited in Amsterdam, took their second flight to Zagreb in Croatia where they met with the Greek group and travelled by coach into Slovenia! A very busy but fun day.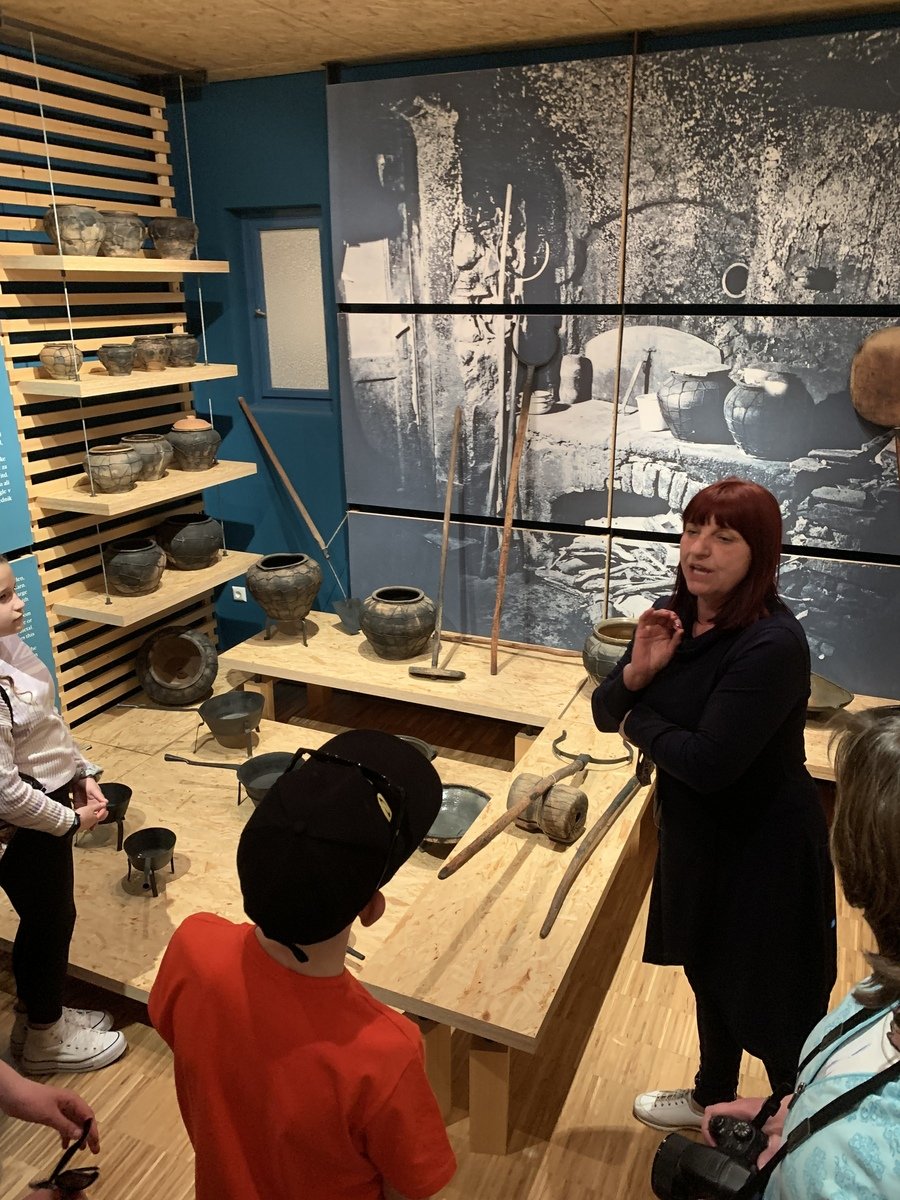 In Celje, we visited the Science museum and enjoyed exploring hands-on exhibits with our friends from all the partner schools.
The first flight of our journey home was delayed, which gave us the opportunity to meet the Captain and Co-Pilot of our KLM flight and even sit in the Pilot's seat!
We were made to feel very welcome in the school. Children joined a variety of lessons including music, English and PE. They created animations together and enjoyed play and lunchtimes with their new friends.
We enjoyed a treasure hunt around the village, exploring various buildings and historical sites such as the pillory, ruined castle and the Turkish Lime tree which is rumoured to have been planted after the Turkish invasion. We visited a museum of local historical household and farm in times and were interested to see the carnival cow - a bit like our pantomime horse. The different nationalities got talking and realised that in Greece it's a camel, in Spain a goat and in Italy a cow!
We visited local business and employer Tajfon who make large forestry machinery and export it globally. Forestry and farming are the two largest employers locally.
A walk through the locality took us to two organic farms to find out how the farmers used technology to help them make farming decisions and reduce their manual workload. We found out how one local sheep farmer had changed the way they sold their meat after researching the changing ways people chose and ate lamb, and how a dairy farmer uses technology to dry and move hay around which saves a lot of work. We tried local salami, cakes, yoghurt and milk - delicious!
We enjoyed a visit to Ljubljana, capital city of Slovenia. The children were excited to hear that it's a city of dragons and enjoyed walking over the Dragon Bridge! We took the funicular up the hillside, walked through tunnels in the rock and climbed to the castle where the views of the city were spectacular!