We send out a weekly newsletter by email each Friday. They will also be available here or download the School Jotter App for instant notifications
Our weekly newsletter and on the online calendar will be updated weekly.
Each class will also send a Curriculum Update either half termly or termly which will let you know about the learning, trips and events that are coming up.
Please see Parent Pages for all online permission and payment options.
Run a mile for Sport Relief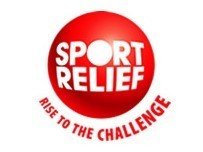 Children are invited to wear sports kit to school for a £1 donation. It could be for a sports team they are part of or their favourite team, otherwise just something appropriate for running.
Each child will run 1 mile.
Don't forget to bring in your sponsorship forms and a water bottle.