Supporting my child's learning
Below you will find links to a number of websites where you can find further information to support your child's learning.
Please don't hesitate to contact your child's teacher if you have any questions.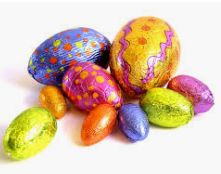 Mr Chalkley's Easter Holiday Maths Challenge!
If you are in Key Stage 1, click here to have a go at Mr Chalkley's dinosaur maths challenge.
If you're in Key Stage 2, why not click here to take part in Mr Chalkley's challenge. Don't forget there are also lots of brilliant activities to enjoy below.
Maths - No Problem! Parent videos Great advice in the form of short films about how and why MNP learning works!
Oxford Owl website Advice about supporting your child's reading and access to online reading books.
Phonics The Letters and Sounds website has a number of games, activities and advice to help you support your child's phonic learning. Ask your child's teacher if you're not sure which phase!
Charanga Music Children at The Beacon all have a secure log on and can access music curriculum activities on line. Coming soon!
BBC Bitesize The BBC website offers a wide variety of information for all primary ages and beyond.
Supporting pre-school age and young children. Tiny Happy People is a BBC website with family-friendly resources and advice to help you give your child the best start in life and build communication skills.
CEOP Child Exploitation and Online Protection website has a wealth of information, advice about websites, internet and related terminology and the opportunity to report inappropriate online content or actions. Scroll all the way down their home page.