Sunflower (and other seeds!)

challenge
Sunflowers not only look cheerful, but make people think of summer and nice weather. They are also wonderful for pollinating insects, and later seeds for birds and small mammals. Slugs and snails love them too, so you will need to protect them when you put them outside. Please don't use slug pellets (even the wildlife friendly ones are poisonous to hedgehogs) but try a ring of salt around the outside of the pot, copper tape, crushed egg shells around the base of the plant or any of the other wildlife-friendly anti-slug methods. It's not too late to get planting-do send in photos of what you grow!
Seedwatch:
In the photos below, you can see: top left-beans, top right-sunflowers, bottom left-courgettes, bottom right-cucumbers
Lots of the teachers are trying to grow things at home. Here are some of their pictures: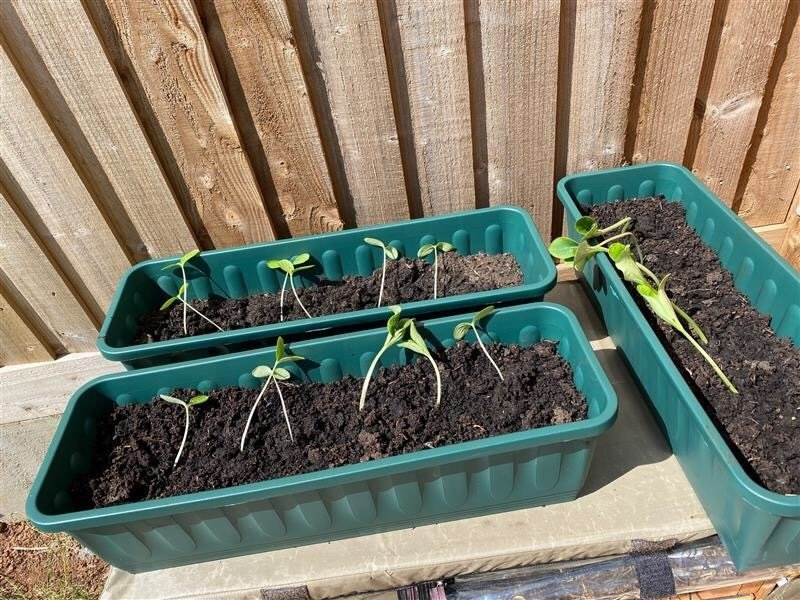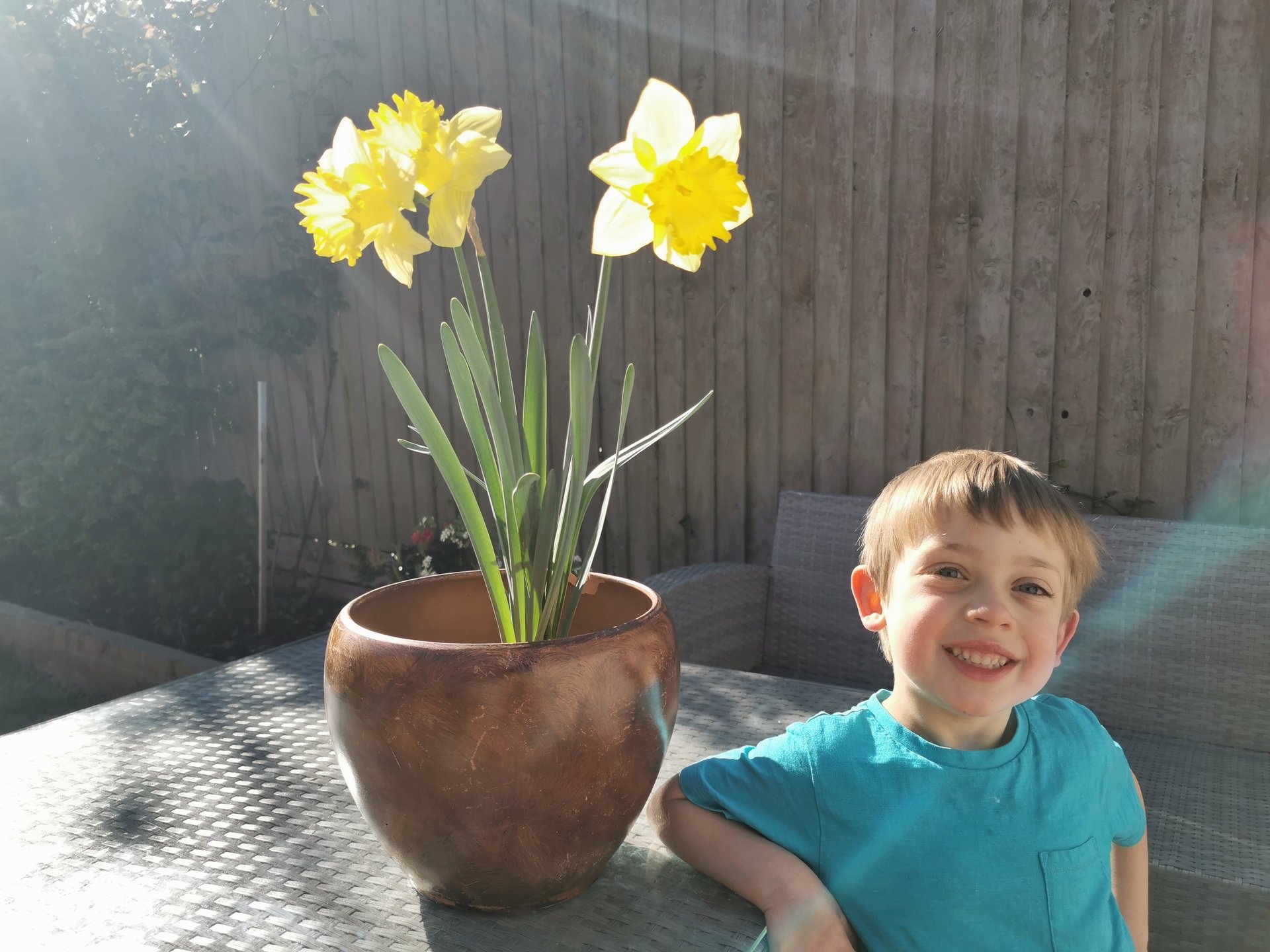 Here you can see Mrs Nelmes' cucumber and courgette seedlings, and Mr Chalkley's beautiful daffodils!
How to decorate a pot for your plants: (written instructions below)
Instructions:
Picture 1: You'll need an old pot or container (this one used to have biscuits) some PVA glue mixed with equal amount of water, some wrapping paper and something to cover the table you're working on.
2: tear the paper into little pieces
3 and 4: dip your fingers in the glue and cover the paper with a thin layer of glue.
5: put the paper onto the pot
6: cover the pot with pieces of paper
7: keep covering the pot until the pot is covered and you can't see any writing
8: leave to dry, making sure it doesn't stick to the table
9: finish the pot off by turning upside down and doing the rim/top of the pot before leaving that to dry!
The results are starting to come in...
Did you grow a sunflower? Here's our first almost fully grown sunflower picture. You can see what it used to look like below.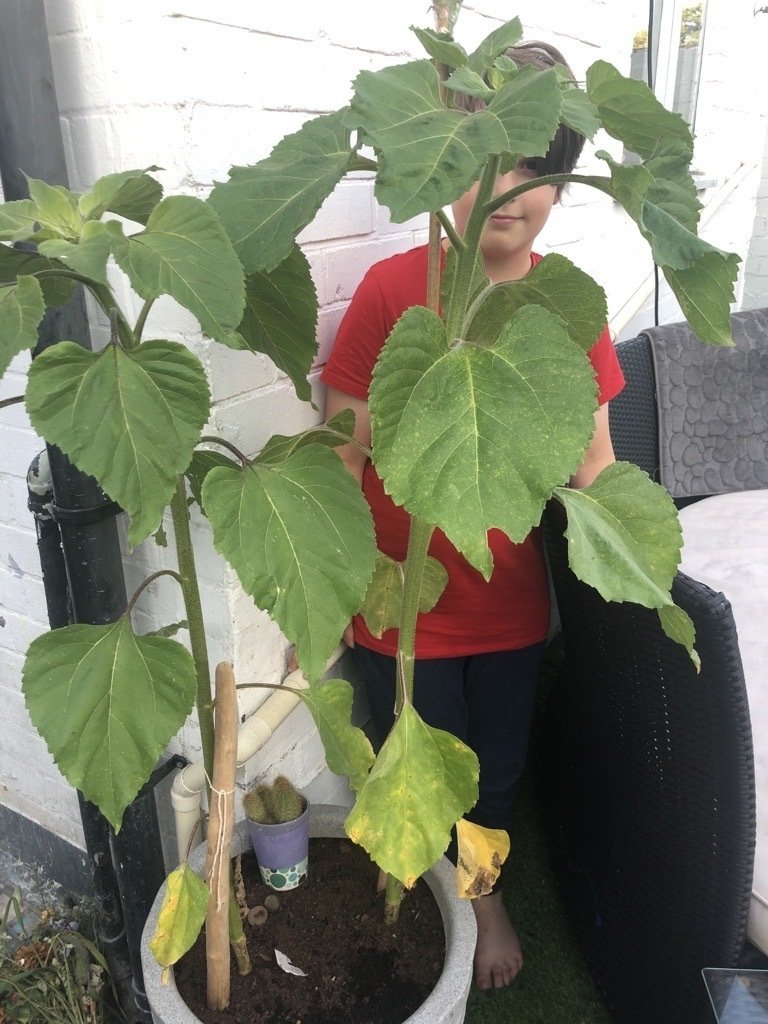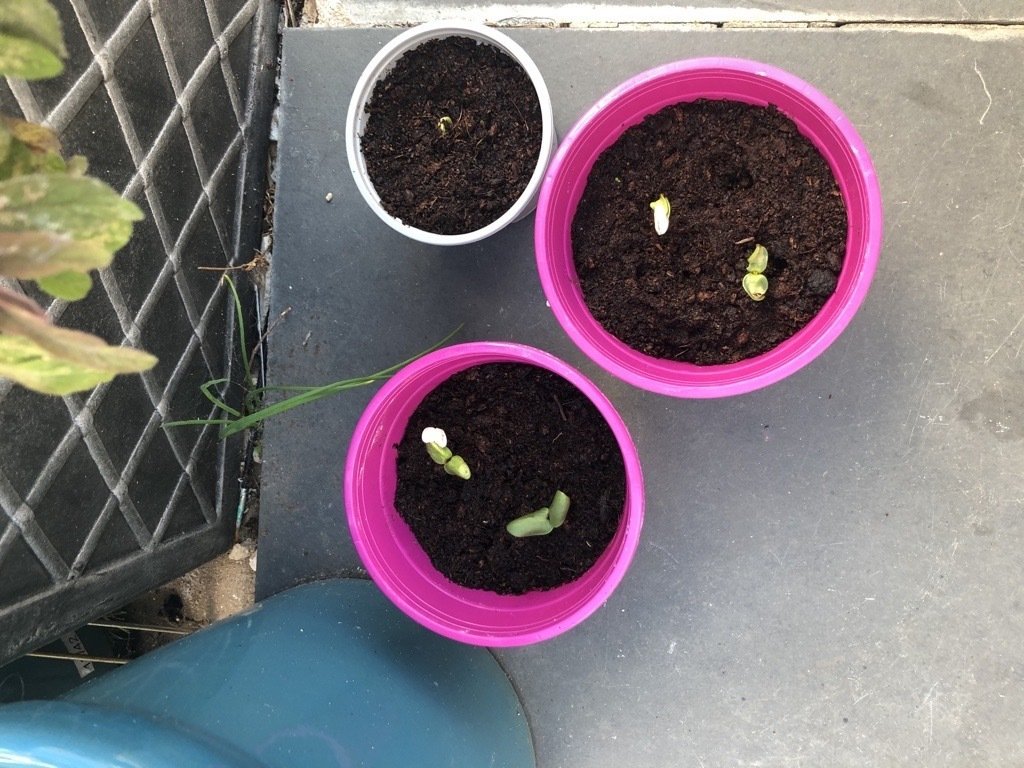 If you grew a plant from a seed, we'd love to see how it has changed. :)
Can't get any sunflower seeds? Don't panic!
We know that not everyone can get out and we won't all have seeds at home, but if you can plant anything we'd still love to see pictures of it! If you can't grow anything yourself, keep coming back to see how Miss Butcher's sunflowers are getting on.
Wild about Gardens campaign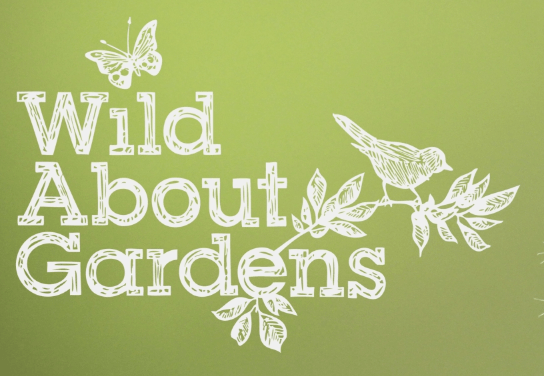 Find out more about how you can encourage wildlife into your garden on these websites here and here. You can download interesting leaflets (the bat one is really good!) or find out about which plants are good for wildlife that lives near you.The second website has a list of wildlife you might like to attract into your garden, and then tells you what you need to do to encourage them to visit.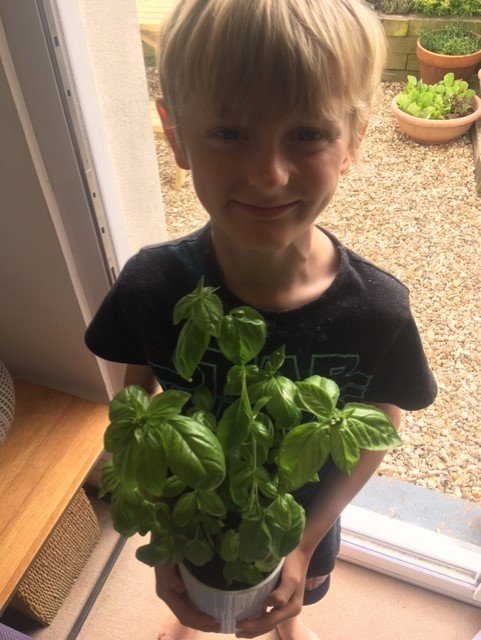 Children in 2P planted basil seeds just before the lockdown. Look how big this plant has grown over the weeks.