Year 4 Home Learning Page Week 2 (14.4.2020)
Hello Year 4! Hope that you had a wonderful yet safe Easter holiday. New tasks have been added to the page for this whole week and the answers have now been added for you to check your learning. If you cannot print the work, don't worry, just do the task on paper instead. There is also some great ideas on the Home Learning and the Year 4 Super Stars web page with craft, P.E and mindful ideas. If you have any questions or want to share some of your amazing work, please email me at yr4@beacon-ce-primary.devon.sch.uk.
Hope that you are all keeping well.
Reading Activities
Can you read a book for at least 20 minutes and tell someone at home:
what predictions you made
what you inferred about a character
what words you had to clarify
This week's reading comprehension is all about how diverse our world is. Read this information text and answer the questions. There are different levels of questions for you to choose from:
** Appropriate level text for year group
Computing
This week we're going to use https://www.transum.org/software/Logo/ to draw different shapes. Select level 2 as you have more control and can make smaller shapes, but note that 'fd 10' now makes a shorter line than in level 1.
Have a look here to see the instructions sheet.
Do let us know what shapes you have made. Maybe take a screenshot and email it so that we can see what they look like and what colours you used.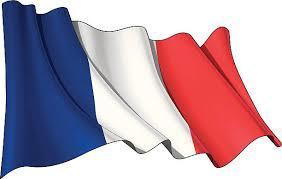 French
This week you have a couple of revision tasks. Can you match up the colours and the numbers? You don't need to print anything out, but can if you wish to. :)