Home Learning
Teaching teams are sharing learning for children to be doing at home every day. Click on your child's class (below) and navigate to find their home learning. We recognise that not all families will be able to 'keep up' with the pace of learning all the time, so we've put up the work in date order as it's important to start at the beginning and complete tasks in order. Times are hard for everyone, the most important thing is to look after your own mental health and help your family to do the same. We will post enough work so your children can find tasks they'll enjoy - we encourage everyone to keep learning (certainly to keep reading and number fluency as much as possible), but we aren't expecting families to be doing all of it! Reception. Year 1. Year 2. Year 3. Year 4. Year 5. Year 6.
We have a number of pages with things to do at home. Further down this page are some links to other interesting websites and ideas of things to support Home Learning. Do also have a look at our Things to Enjoy page, and the links coming from it. There is support and information linking specifically to Coronavirus and School Closure for both adults and children. We've listed other free-access websites, apps and others where our children have got log ins on our Free and Reduced Price Learning Resources page
We will send updates via our School Jotter app and post them on the Newsletters page.
See how to get in touch with your child's teacher if the school is closed further down this page.
If you have any safeguarding concerns, questions or queries whilst in self-isolation or in the event of school closure, we are still here to support you. Please contact our safeguarding officers by email or phone. See also further information on our Safeguarding page.
The Beacon C of E Primary School are not responsible for any information on other websites. Please consider and check carefully before downloading or using these.
Reading
Miss McDonald has put together advice for families with children in Reception, 1M and some children in 2P. If your child uses our learn to read reading scheme books, you can still access some as e-books.
Over 3000 e-books are available on this website for free.
Oxford Owl have a number of reading books available as e-books via their website. We have set up log-ins for classes RC and 1M so you can continue to support you child in using the books they bring home from school. You will need the password and user name we have emailed to you.
Please read this information about how to log in and find books that are appropriate for your child... and continue to enjoy reading together!
We have compiled a list of book-related apps available to download to support children aged approximately 5 to 7 years old.
Babcock LDP are our key provider of advice and support in Devon, they have produced this list of literacy and book related websites and apps.
Oxford Owl, a producer of reading materials we use, have produced this list of resources and ideas.
This website has information to help you to support your child's comprehension skills.
The British Library has a range of fun and engaging resource packs for book lovers of all ages. They have everything from how to draw a Gruffalo to planning mini books!
The Education Endowment Fund have released these useful ideas on how to support your child reading at home.
Take a look here:
Enjoying Stories together
Advice about keeping story time fun can be found here.
Phonics
We use Letters and Sounds in school to support our phonic learning. The Letters and Sounds website has a number of resources to support learning.
You can listen to how to pronounce all the sounds here.
Oliver Jeffers was reading his stories live during lock down.
You can view them here on his website.
FIRST NEWS - children in years 4, 5 and 6 receive a copy of First News every week, we know they love reading it. Whilst schools are closed, First News are publishing the newspaper online and we can share the PDF with you.
Theater Alibi performed Michael Morpurgo's 'I Believe in Unicorns' to everyone at school in the Autumn Term and we loved it!
You can watch the production from the link on our Things to Enjoy page.
Each week, Theater Alibi will set challenge for families and children to enjoy. There's a video to introduce each task.
Week 1: Make a magical creature!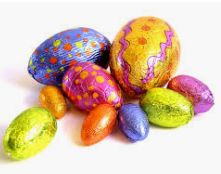 Mr Chalkley's Easter Holiday Maths Challenge!
If you are in Key Stage 1, click here to have a go at Mr Chalkley's dinosaur maths challenge.
If you're in Key Stage 2, why not click here to take part in Mr Chalkley's challenge. Don't forget there are also lots of brilliant activities to enjoy below.
Keeping active in isolation and PE ideas
A daily PE session is available here. It's broadcast between 9 and 9.30am every day - a good way to start your day, and it'll help with creating a routine to your day.
Mrs Lynn's yoga club recommend you have a look at this site.
Dance
Mrs Murray has created a dance workshop video for us which is available on her website. You will need a username and password which is being shared with families by email.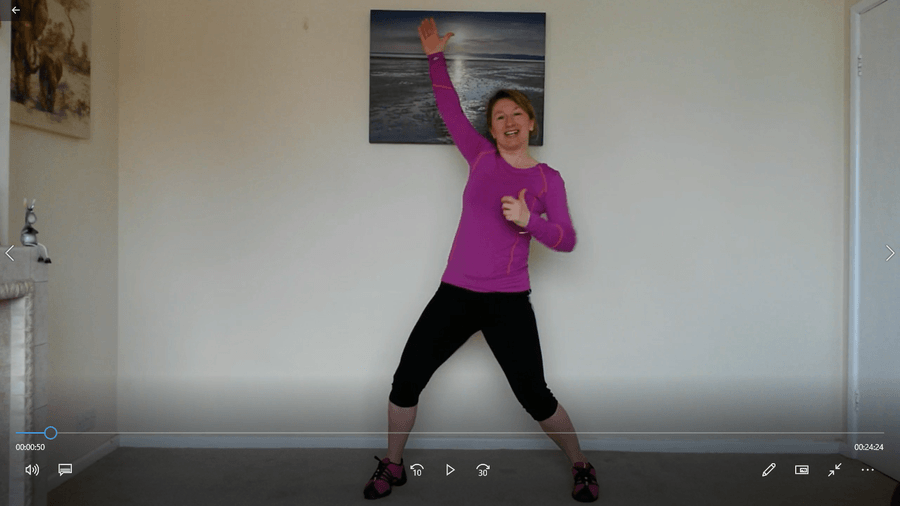 Music Curriculum at home
You should all have received your login details via email so that children can log in and use Charanga Music from home. Thank you Mrs Nelmes for arranging this for us!
Contacting your child's class teacher whilst your child is learning from home
These email addresses will be monitored by class teachers in the event of the school being closed during term time. At all other times, please use the main admin@beacon-ce-primary.devon.sch.uk as usual.
If the teacher is unwell and unable to respond, we will put an 'out of office' reply and we ask you to then email the admin address as usual and Mrs Billington will get back to you.
Please do send us e-copies of work your child is proud of, photos of art or craft work and good news stories - we'd love to share some of them with our community. Help us to give others in our community something to smile at!
Reception: reception@beacon-ce-primary.devon.sch.uk
Year 1: yr1@beacon-ce-primary.devon.sch.uk
Year 2: yr2@beacon-ce-primary.devon.sch.uk
Year 3: yr3@beacon-ce-primary.devon.sch.uk
Year 4: yr4@beacon-ce-primary.devon.sch.uk
Year 5: yr5@beacon-ce-primary.devon.sch.uk
Year 6: yr6@beacon-ce-primary.devon.sch.uk
Online Safety
Remember to stay safe online at all times. Please supervise your children's use of the internet.
National advice and support has been published.
You can find a number of websites with advice and support for parents here.
This video is aimed a EYFS and KS1 children to support their understanding of online safety.
Looking after your Well-being and Mental Health.
New resources from Heads Up Mental Health Awareness
'Big Life Journal' Resources These are some growth mindset activities from 'The Big Life Journal' for you to enjoy! Happy learning from Mrs Hughes.
| Name | |
| --- | --- |
| 10 Ways To Make Growth Mindset Fun for Children UK - Big Life Journal.pdf | Download |
| 30 Ways to Respond to Your Perfectionist Child UK - Big Life Journal.pdf | Download |
| 45 Growth Mindset Mantras UK- Big Life Journal.pdf | Download |
| 5 day self-love challenge.pdf | Download |
| board game.pdf | Download |
| I Can Train My Brain To Stay Positive UK- Big Life Journal.pdf | Download |
| Make Your Own Yoga Flipbook UK- Big Life Journal.pdf | Download |
| My 2020 Quarantine Time Capsule UK - Big Life Journal.pdf | Download |
| My Morning Routine - Big Life Journal.pdf | Download |
| My OOPSpace Journal UK - Big Life Journal.pdf | Download |